YOGA
MYOFASCIAL RELEASE
ON-THE-ROAD/TOUR YOGA

#DIGITALNOMADSONTHEMAT
My approach on Yoga is raw, real and playful, centered in a strong contemporary asana flow, exploring your own authentic connection to yoga/life and showing up.
FREE YOUR FLOW – FRESH VINYASA
I want you to feel free when you move. I am not gonna force you into a shape, because it is theoretically done that way. I want to show you ways to find movement and shapes, that are inherently yours. I want you to understand your body more, so you can make wise choices on which way your body is meant to move.
Simply to find strength, mobility and freedom of movement on and off the mat.
Come move with me.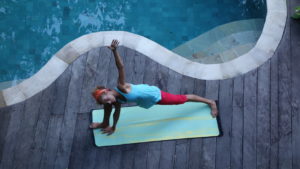 Official Partner of Urban Sports Club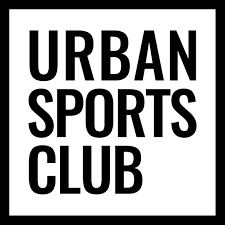 When I teach yoga I draw from a well skilled combination of my former life as a dancer and showgirl, strong contemporary asana yoga training, modern yoga physics, the latest anatomy studies and my other former life as an actress and show host.
My love of movement has taken me around the world. My classes integrate various styles of yoga, primarily Vinyasa – my classes are creative, explorative and dynamic, transitioning through biomechanical sound shapes while we flow with the breath and wisely align the poses to our own unique bodies.
Expect an energetic, soulful class with playful and creative sequencing whilst maintaining structural and anatomical stability – so you can explore and change safely, while improving mobility and strength.
This practice helps you tune in to what you need to feel using the mindfulness of yoga to show the way.
I have been practicing yoga for 20 years and have seen the changes in how things were done then and how they are done now.
I received my Yoga Teacher Certification from Spirit Yoga in Berlin in 2013.
My classes have been and are constantly shaped by many great teachers including Peter Sterios, Kathryn Budig, Alexandria Crow, Jason Crandell, Shawn Taylor, Sadie Nardini, Chad Hamrin, Duncan Wong, Richard Hackenberg.
I continue to regularly attend international workshops and trainings to not only stay fresh and inspired as a teacher, but also to update and revise. I have an ongoing willingness to stay current, up to date and modern and to continue to evolve and mature as a teacher. I offer personal, group and corporate yoga classes. One day or week-end workshops can also be arranged.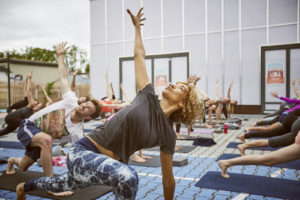 Expect a challenging and creative flow, plenty of music, steady doses of honesty and truth and definitely some laughter! I am a yoga teacher with a blunt approach – practical and relevant. I aim to make yoga approachable, useful, down-to-earth and adaptable.
Let's practice yoga in life at all ages, and in all physical shapes.
MYOFASCIAL RELEASE CLASSES AND WORKSHOPS

Things can get pretty uptight and that's when Roll and Release classes make sense.
I offer myofascial (muscle and fascia related) release techniques using balls and blocks, as well as dynamic fascial movement to soften and release tightness and strain in the myofascial tissue of the body. This is perfect for anybody who experiences tightness in their body, be it through sports or everyday activities – and in their mind.
The Roll and Release technique works on breaking down tight tissue and relaxing the muscles and fascia with extremely powerful benefits on both the body and the nervous system.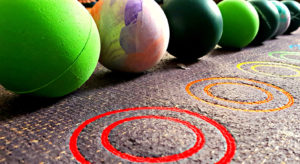 ON-THE-ROAD PERSONAL YOGA TRAINER
It can be hard to stick to a movement routine while touring or travelling extensively, so it can be a helpful thing to have a yoga teacher by your side.
I go on the road with single clients, accompaning them on their travels to ensure they're always at the top of their game and don't have to break their yoga routine.
#DIGITALNOMADSONTHEMAT
Digital nomads: working for themselves with a flex schedule from anywhere in the world – …hunched over a laptop.
I offer yoga classes in co-working and co-living spaces to make some space in both bodies and minds so those brilliant entrepreneural ideas get out there into the world.